What's New in Aible
Aible introduces dozens of innovations that enable enterprises to deliver ROI from AI faster. With cutting-edge features to optimize A recommendations across business functions, image and natural language processing, integration with 1500+ applications via Boomi, fairness-assured AI, and so much more. There's a lot to like with the new Aible.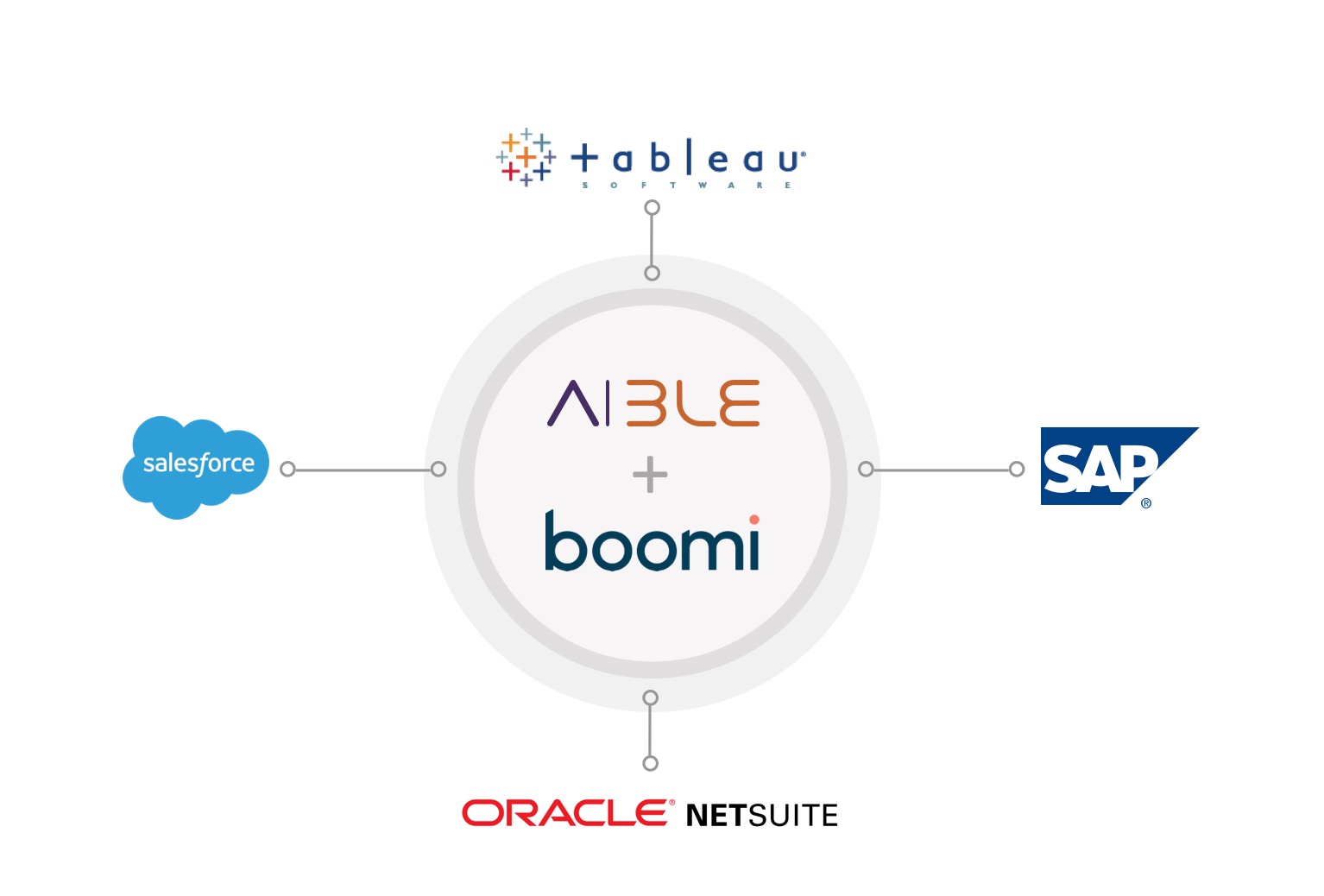 Embed AI in your favorite applications
With new connectors for the Boomi platform, enterprises can now leverage Aible with 1500+ applications and technologies. Business teams can easily access data from the most popular sources including Snowflake, Google Bigquery, Teradata, DB2 and more. You can embed AI recommendations directly into front-end applications including SAP, Oracle Netsuite, Salesforce, Marketo and lots more - within hours.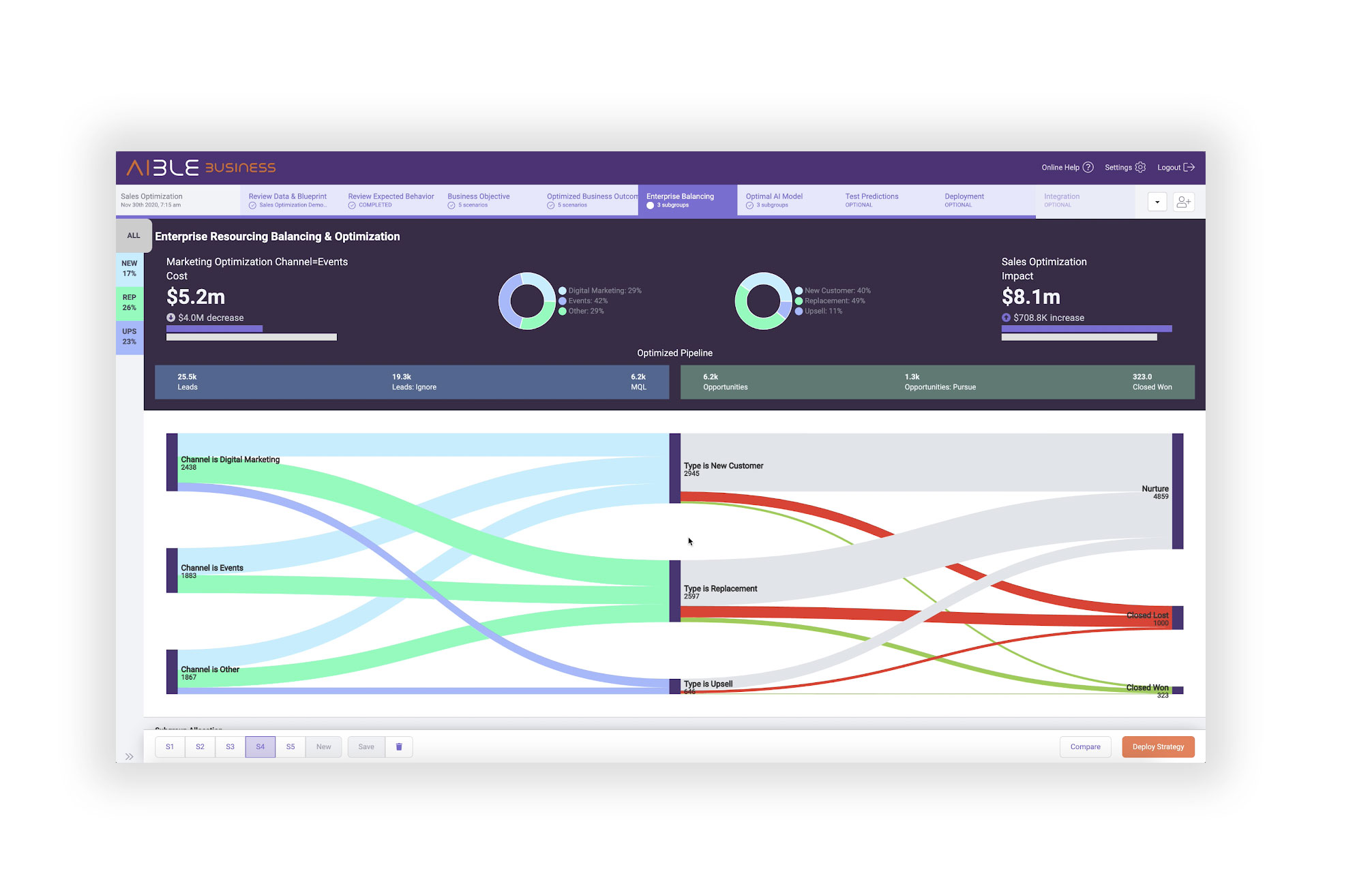 AI that spans the entire enterprise
Enterprises no longer need to operate in separate silos. With Aible, teams can easily link projects that impact each other to balance and optimize AI recommendations across related functions.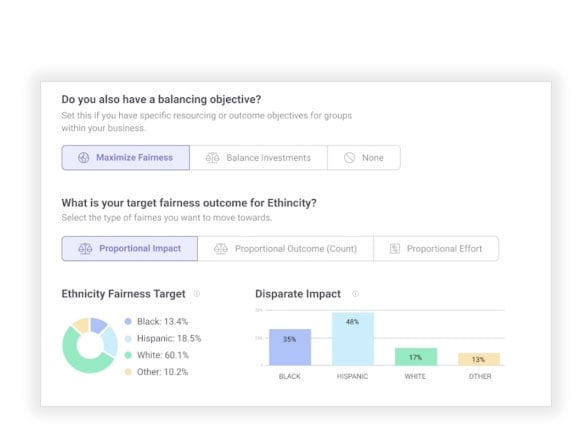 Assure AI Fairness
New in Aible Enterprise, customers can now remove bias and ensure fairness with AI by proactively defining fairness objectives. With Aible Enterprise, you can now proactively avoid bias rather than reacting to it after the fact and still not solve the fundamental problem.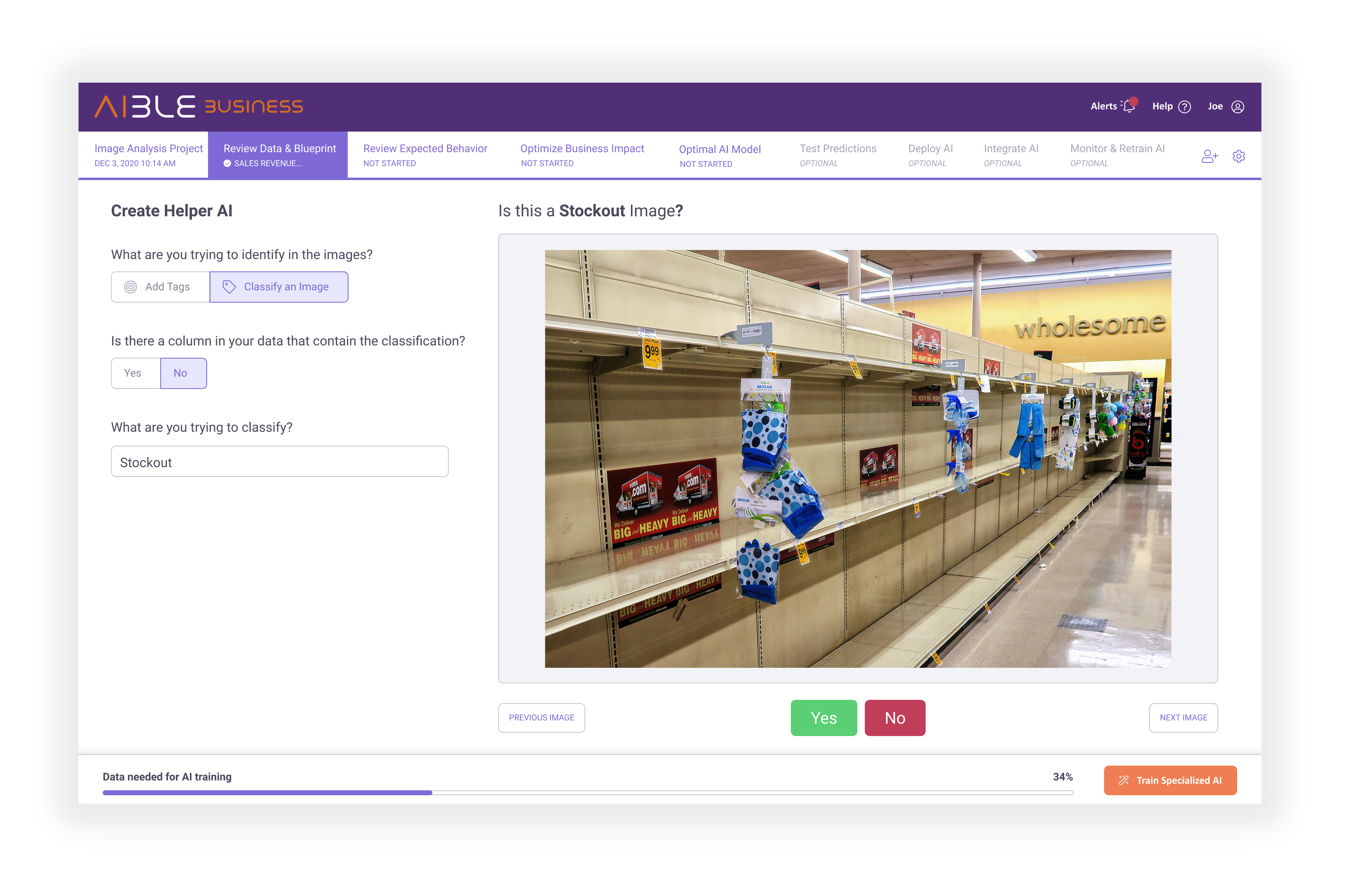 Natural Language and Vision Services
New Natural Language and Image Processing features are available Aible Enterprise which now allows teams to capture intelligence from a wider set of sources. Unique with Aible, enterprises can leverage the services with end-to-end automation and without manual tagging requirements, avoiding time-consuming and error-prone processes.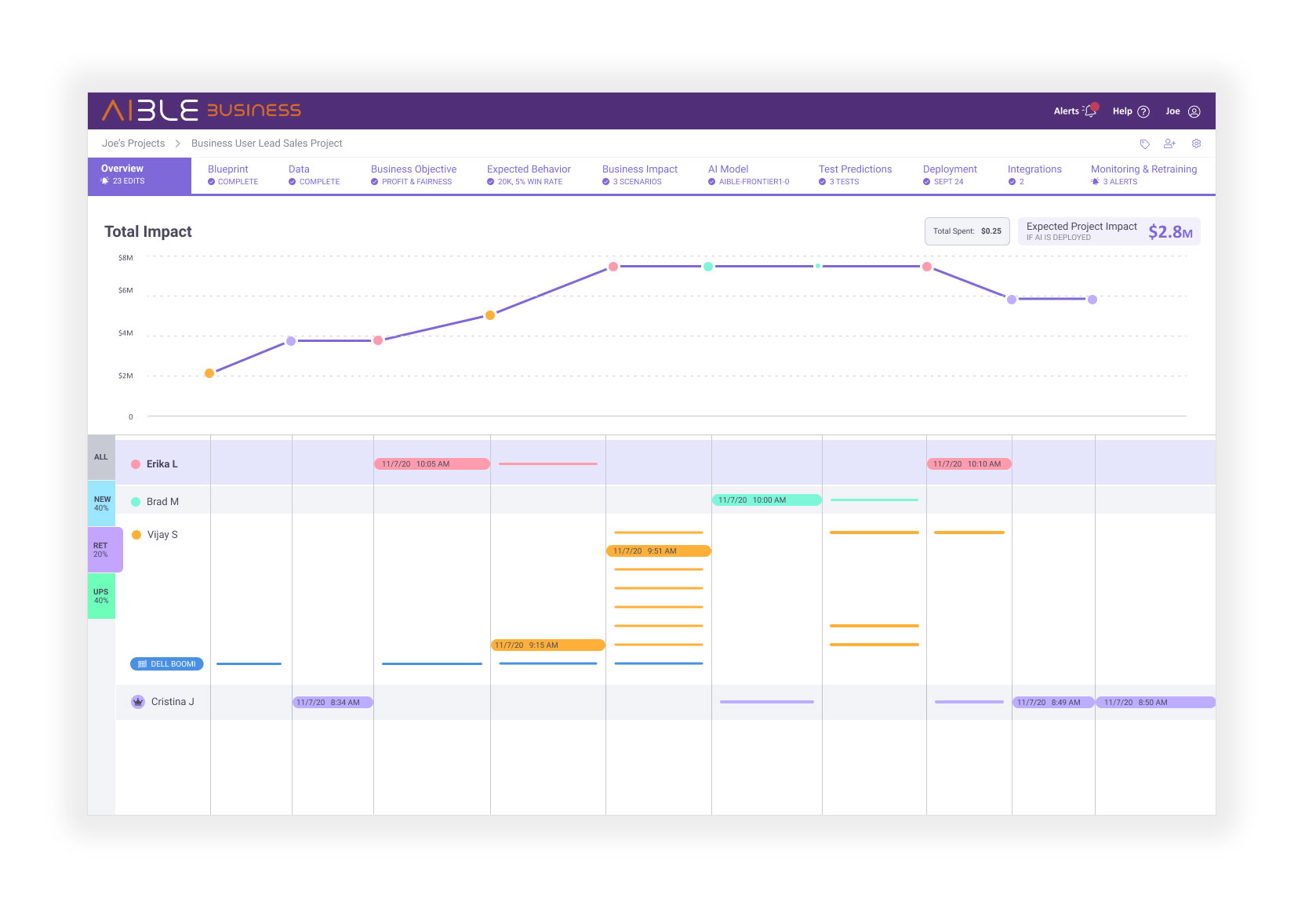 Empowers everyone with the fastest speed to value
Go from raw data to AI recommendations in hours - with your existing teams, skills, and resources. Easily track and audit the parallel actions of everyone from business users to IT and data science teams, as they contribute across the end-to-end workflow of AI - without ever having to develop a new skill set or wait on each other.