Aible brings together a world-class team of engineers, data scientists and business experts with a single mission: to empower users to create real-world AI that delivers measurable business impact. Our team has collectively implemented thousands of successful AI projects over the past sixteen years across a wide variety of customers and industry segments, and has studied at leading institutions such as Stanford, Harvard, Berkeley,MIT, University of Chicago and Columbia.
Some of the core Aible team worked together at BeyondCore, an early leader in AI-enabled business analytics. BeyondCore was acquired by Salesforce in 2016, becoming part of the Salesforce Einstein platform. We believe AI is a fundamentally transformative technology for business. We're excited about creating the technology that democratizes AI, enabling business people, citizen data scientists and data scientists to unleash the power of AI and make it work for business.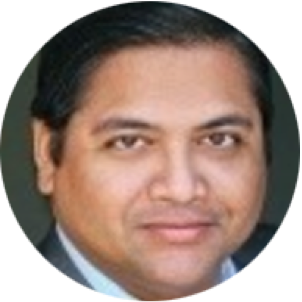 Arijit Sengupta,
Founder and CEO
Arijit Sengupta, Founder and CEO
20+ years experience creating AI that delivers business impact, has crafted 1000+ real-world predictive models
Founder and CEO of BeyondCore, acquired by Salesforce
Harvard MBA with distinction, Stanford B.A.S. in Computer Science and Economics with Distinction
Holds 17 Patents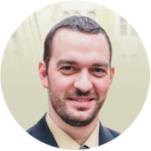 Jonathan Wray,
Co-Founder
Jonathan Wray, Co-Founder
Deployed AI to 10,000+ users at Salesforce.com as Director of Product Management and Solutions Architecture of Einstein Discovery
Crafted hundreds of real-world predictive AI models that resulted in millions of dollars of measurable business impact
Built and managed $100M+ P&L businesses such as Danaher/Fortive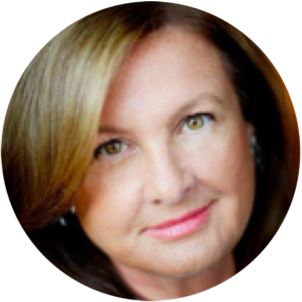 Audrey MacLean,
Strategic Advisor
Audrey MacLean, Strategic Advisor
Featured on Forbes Midas Touch list, listed by BusinessWeek as one of the 50 most influential businesswomen in America, and a member of Fortune's Most Powerful Women
Co-Founder Network Equipment Technologies, Co-Founder & CEO Adaptive
Seed funded successful companies such as BeyondCore/Salesforce, Skybox/Google, Ironport/Cisco, Firefly/Microsoft, Gigabeat/Napster, Pure Software, Pete's Brewing Company, etc
Lead Professor of Technology Venture Formation, Stanford School of Engineering, 1994-2018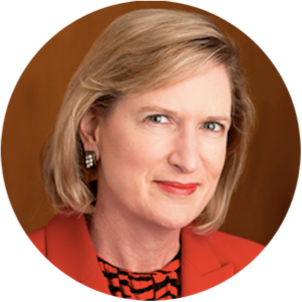 Maggie Wilderotter,
Strategic Advisor
Maggie Wilderotter, Strategic Advisor
One of Fortune's Most Powerful Women for 6 years when CEO of a Fortune 500; Past Chair of the President's National Security Telecommunications Advisory Committee and served on the current President's Commission on Enhancing National Cybersecurity
Served as SVP of Global Business Strategy at Microsoft, President and CEO of Wink Communications EVP at AT&T Wireless, CEO of AT&T Aviation Communications, Region President McCaw Cellular, CEO & Executive Chair at Frontier Communications growing the company from $1B to $12B in annual revenue
Board Member at Lyft, Costco, Hewlett Packard Enterprise, Cadence Design Systems, Tanium and Chairman of DocuSign. Past Board Positions include: Juno Therapeutics, Xerox Corporation, DreamWorks Animation and the Procter & Gamble Company.
Current Chairman and CEO, Grand Reserve Inn a luxury boutique Inn located on Wilderotter Vineyards, an 80 acre wine vineyard in Plymouth, California. Wilderotter Vineyards produces premium white and red wine varietals; is award winning and has been in business for 32 years.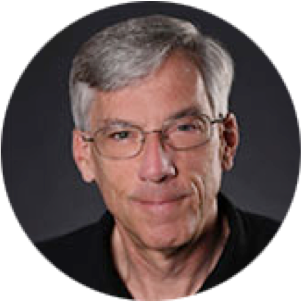 Preston McAfee,
Strategic Advisor
Preston McAfee, Strategic Advisor
Focused on combining scientific importance and business relevance as Strategic Technologies Director at Google, Chief Economist & Corporate Vice President at Microsoft, Vice President & Research Fellow at Yahoo!
Consultant to the U.S. Department of Justice Antitrust Division and the U.S. Federal Trade Commission, has published over one hundred scholarly articles, been cited thousands of times
Professor at MIT, California Institute of Technology, Chicago Graduate Business School, University of Texas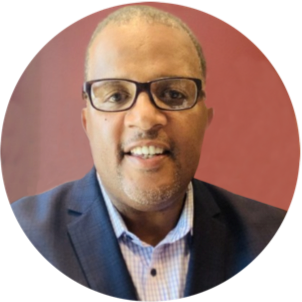 Tommy Stewart, EVP Sales
Experienced Sales leader who co-developed and led field execution and go-to-market strategies for SAP CRM, Teradata Aprimo, Microsoft Azure, and Salesforce Einstein
Founder and CEO of Trinity Advisory Services, a strategic consulting organization focused on assisting startup and hyper-growth companies get to market faster
Proven results and a passion for creating momentum with high-value solution selling to Fortune 500 customers with large enterprise, start-up, and midsize company experience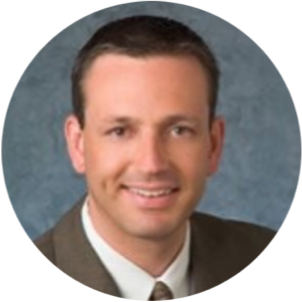 Simon Peel,
General Manager EMEA
Simon Peel, General Manager EMEA
Growth-focused serial entrepreneur who has taken six start-ups to IPO or acquisition
Experienced Chief Revenue Officer & Chief Strategy Officer with a solid track record of driving revenue, pipeline, and corporate notoriety
Awarded one of the "10 Most Innovative CMOs" in 2018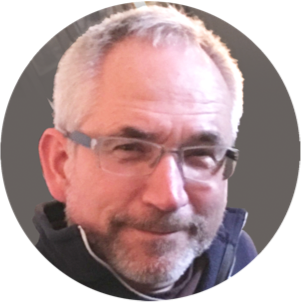 Rod Butters,
Head of Engineering
Rod Butters, Head of Engineering
20+ years of CTO, CMO and CPO experience bringing enterprise apps, infrastructure, and cloud solutions to market, from concept to market leadership
Track record of pioneering category creation in Application Servers (Oracle), Multi-channel Contact Center (Aspect Communications), IT Automation (Tidal Software, acquired by Cisco), flash virtualization (RNA Networks, acquired by Dell)
As CTO of Kenandy, architected, built and deployed Cloud ERP solution on the Salesforce platform -- including financials, manufacturing, distribution, order management & supply chain -- uniquely scaling from mid-sized companies to $2B+ revenue enterprises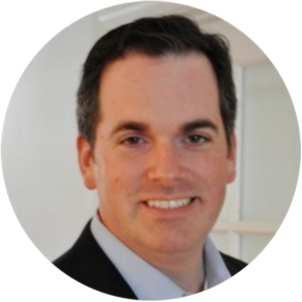 Dylan Steeg,
VP of Business Development
Dylan Steeg, VP of Business Development
Experienced AI-focused executive with extensive experience leading Sales, Marketing and Business Development
Grew the Skytree Global Partner Program to include systems integrators from across the globe, technology partnerships with Tableau, Cloudera, IBM, Cisco, Databricks & ESRI, and generated > 50% of annual revenue via channel partners
Director & Kauffman Fellow at Intel Capital, driving global investments in security, analytics, semiconductors, and energy. Led 24 sell-side M&A's and 4 IPO's.