Blueprints for Immediate Impact
Aible blueprints bring together the best in data science, domain expertise and modeling for business impact, giving you AI superpowers. Your blueprint will help you find the right data, identify your relative cost-benefits, and evaluate your AI models for maximum net business impact. All you need is your curiosity and your knowledge of the business.
Start with common use cases
Start with the right blueprint by industry, function or keyword. Blueprints range from cross-industry to highly specialized.
Create blueprints with a few clicks
Your needs may be different from others in your industry. It takes just minutes to create custom blueprints to encourage best practices throughout your organization.
All the right data, ready to go
The most useful AIs span data sources. Aible tells you where to find the right data among your enterprise applications. It automatically cleans and enhances the data to speed up your AI journey.
Leverage calculated fields that automated systems would miss
Aible blueprints unlock the value of human domain knowledge by creating the right features based on your unique business needs. Aible also does AutoML feature creation, so you get the best of both worlds.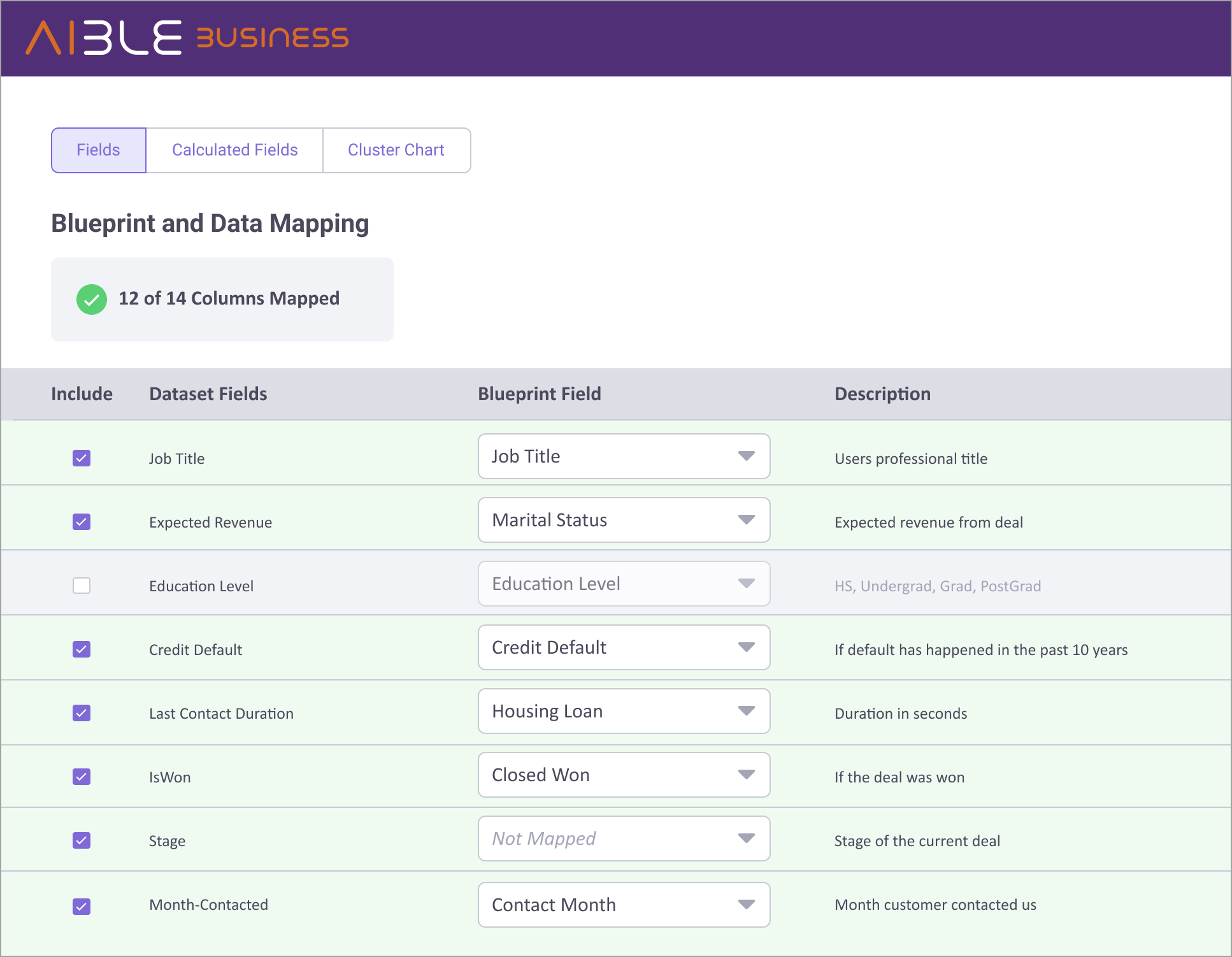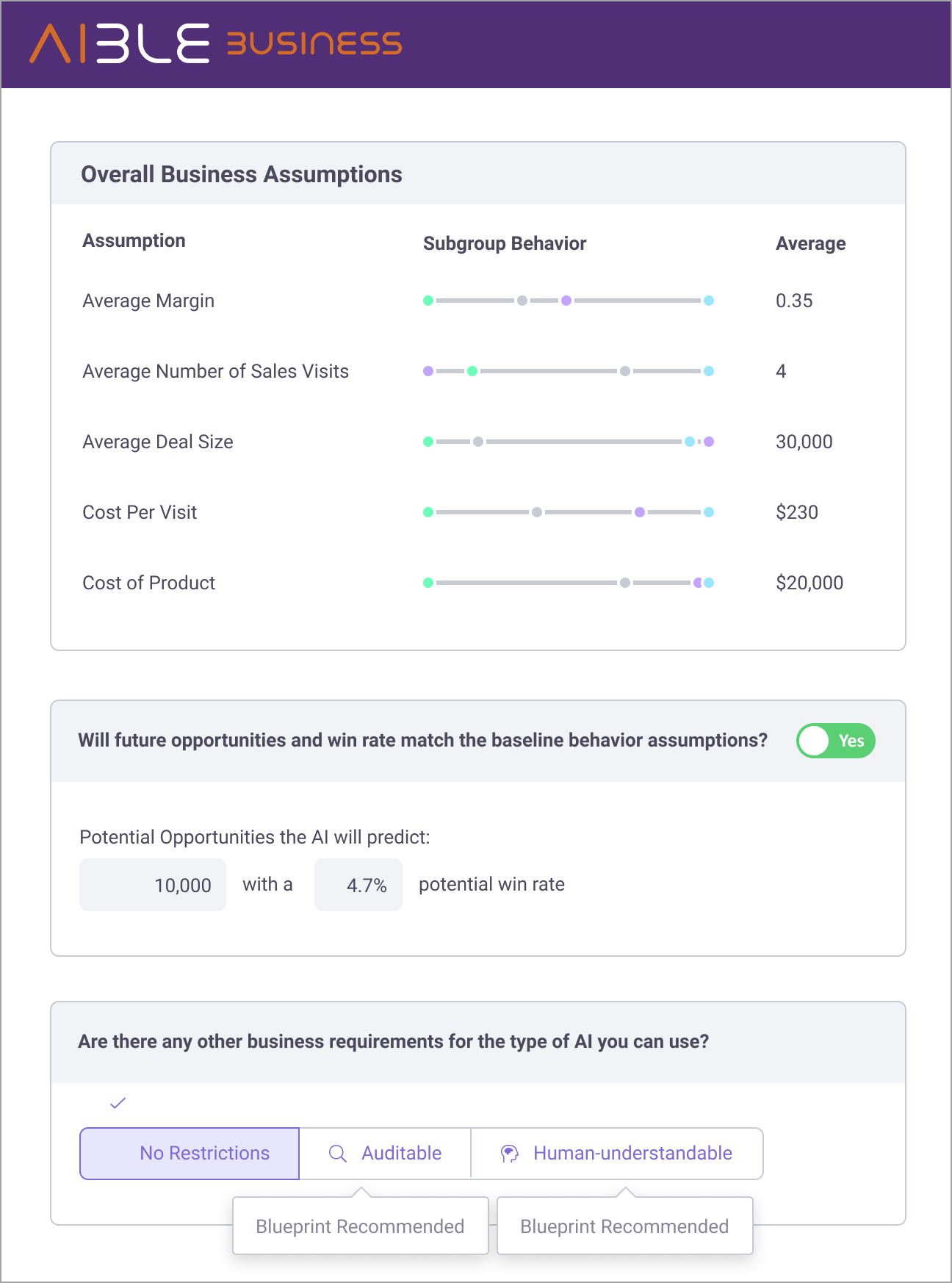 Blueprints speak your language
Blueprints translate AI-speak into the language of your business. Instead of true positives or false negatives, blueprints talk in terms of cost of a missed sale, value of a repeat customer or impact on customer satisfaction.
Best practice recommendations
Blueprints capture relative cost-benefits and operational constraints in terms that are relevant to you. They offer the right recommendations for your use case.
Enforce compliance and controls
By building blueprints for your business, you can enforce requirements for auditability and compliance in your industry.
Evaluate AI on your terms
Blueprints help you build and select the right AI for your business requirements. Results are shown in your chosen language - not data science jargon. With Aible, you can easily understand the value of AI to achieve more with less and seize a competitive advantage.