Aible Extension for Tableau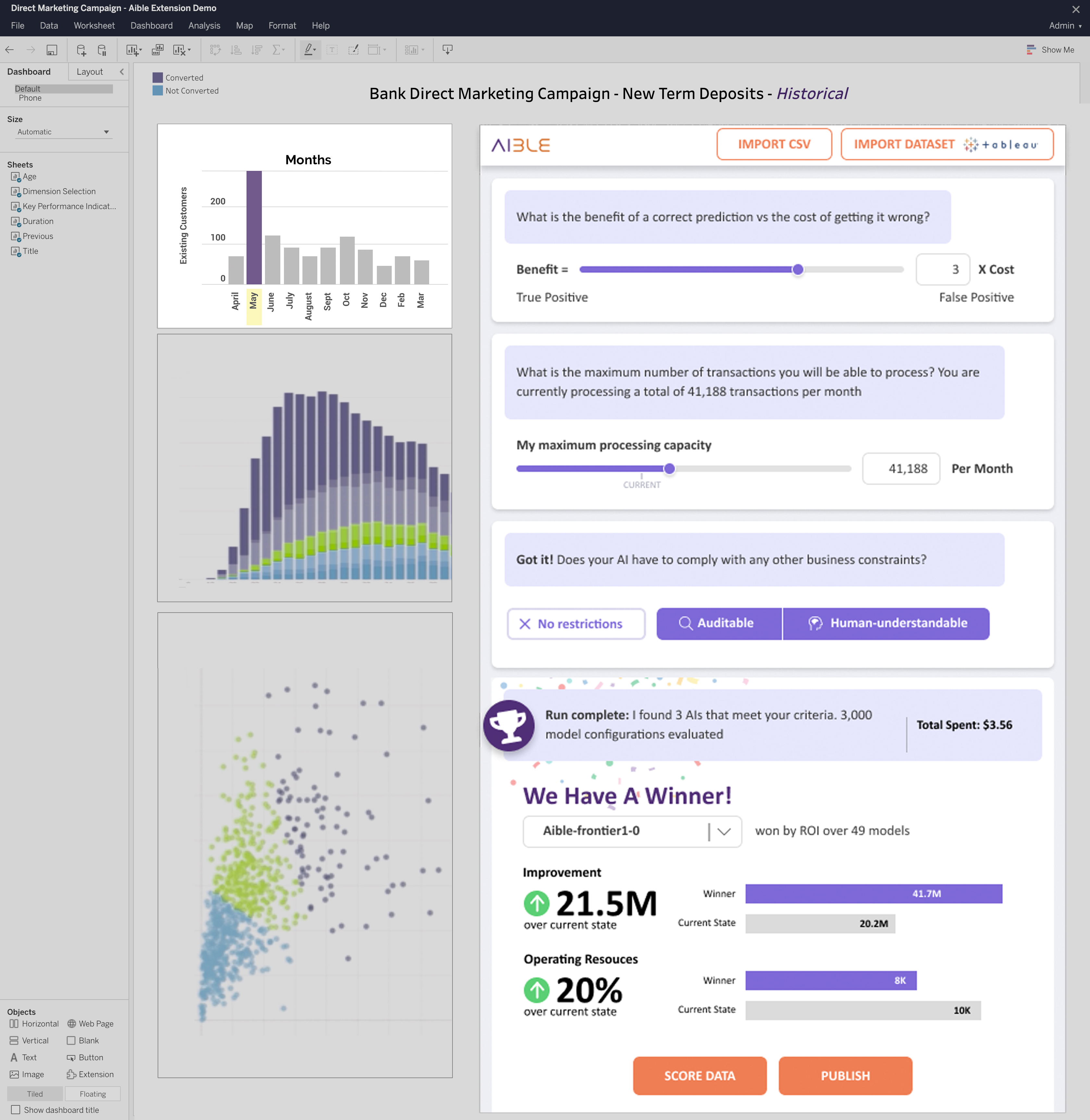 Easily build AI in Tableau
With point-and-click ease, you can build predictive models right within Tableau in minutes. Answer Aible's simple guided questions to automatically create machine learning models using popular open source algorithms such as TensorFlow, GBM, H2O.ai, Spark, Scikit-learn and more. Anyone can quickly get started with AI in Tableau - no complex math or programming skills required.


Go beyond predictions, optimize business impact
With Aible and Tableau, you can easily democratize AI to make better decisions. Empower everyone in your organization to get actionable predictions and run what-if scenarios.
Anyone can rapidly get started with blueprints of common AI use cases that bring together the best in data science and domain expertise. Maximize business impact with AI that speaks your language and understands cost-benefit trade-offs, constraints, and capacity limitations to optimize outcomes.
Tableau and the Aible Extension: One Seamless Experience