Aible for Business People and Analysts
Aible guides you step-by-step from raw data to live predictions to create an AI that results in measurable business impact.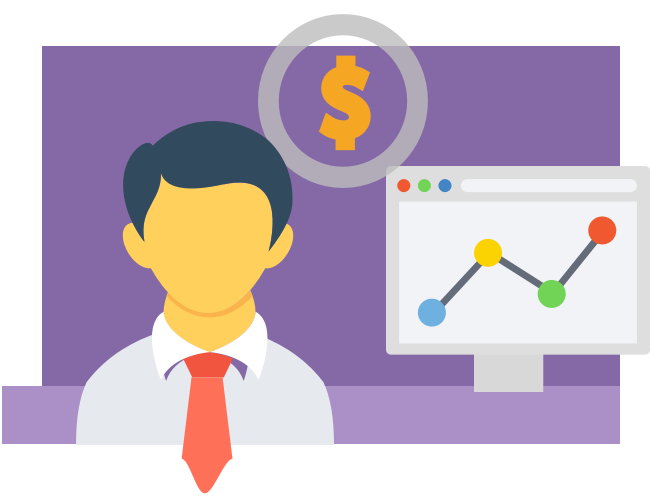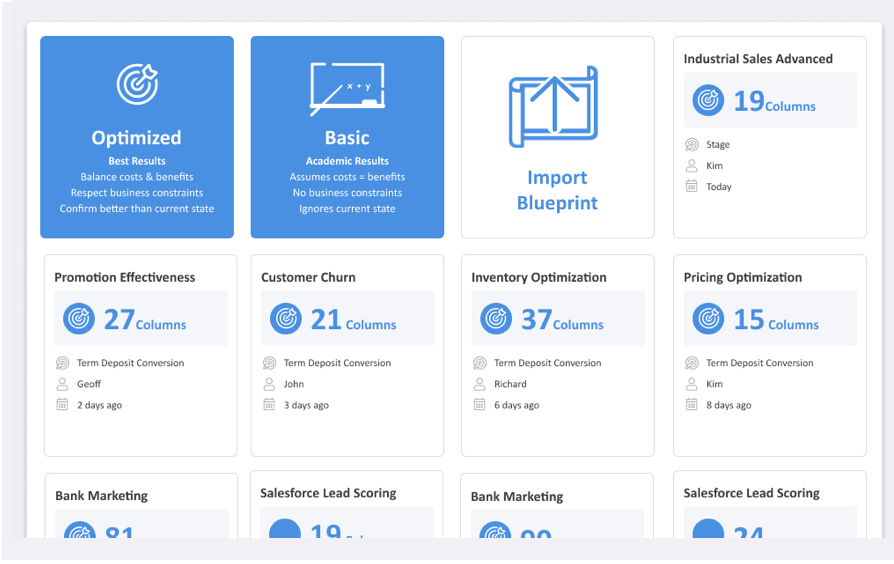 Blueprints get you started by recommending variables that are good for your Use Cases
Aible has a hundred Use Case Blueprints that tell you the right kind of data you need for your particular use case. Blueprints empower you to find the right data, identify relative cost-benefits, and create AI models for maximum business impact. Aible Data Recipes makes collecting data easy from common applications and data sources. Aible WriteBack writes predictions back to the applications you already use.
Automatically creates Real World AI that maximizes business impact
Aible asks simple questions about your business that don't require data science knowledge, and then creates an AI customized to your unique business needs. Aible balances the benefit of a correct prediction versus the cost of an incorrect one, and optimizes for net business impact, rather than academic metrics like accuracy. Aible crafts an AI that takes into account real world operational constraints (such as sales team size, marketing budget, or warehouse capacity), and recommends optimizations.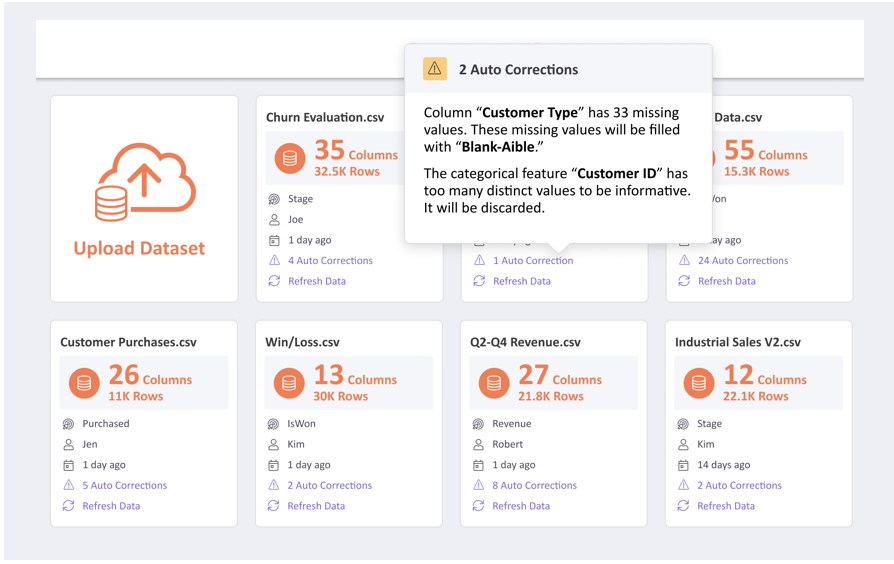 Automatically cleans and enhances data during model training and live predictions
Aible automates feature engineering, simplifies data cleansing and data enhancing by automatically generating custom code without changing or duplicating your original data. Aible identifies and creates clusters derived variables (such as "day of week" or "revenue per sq. ft."). It conducts data cleansing in a consistent way, so that the same data cleansing code is deployed in the final model.
Automatically deploys, monitors, and updates prediction models to ensure business impact
Aible automatically conducts all necessary coding and Dev Ops tasks to deploy models in serverless environments on AWS and Azure, or in Dockerized form in any environment. Aible WriteBack monitors changes in your applications and automatically updates predictions when the data changes. Aible monitors predictions and recommends model updates to maximize business impact.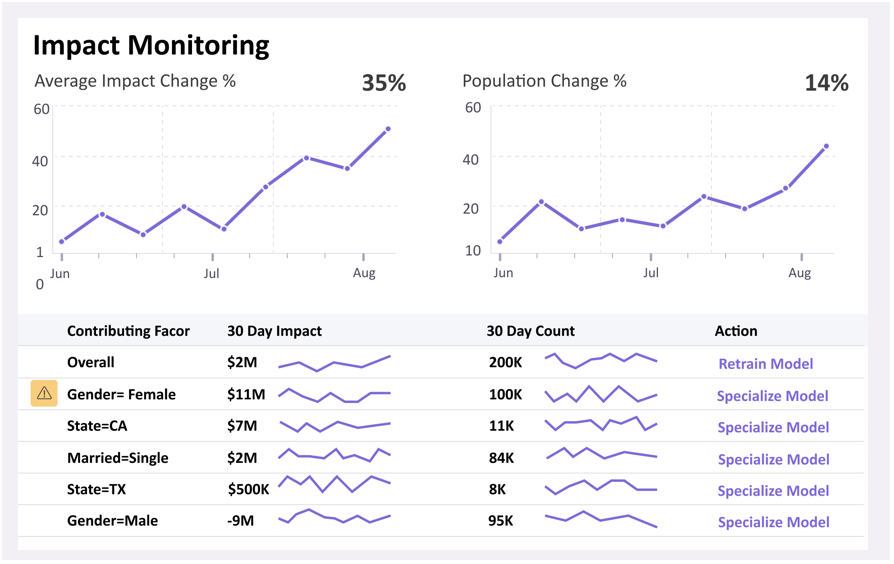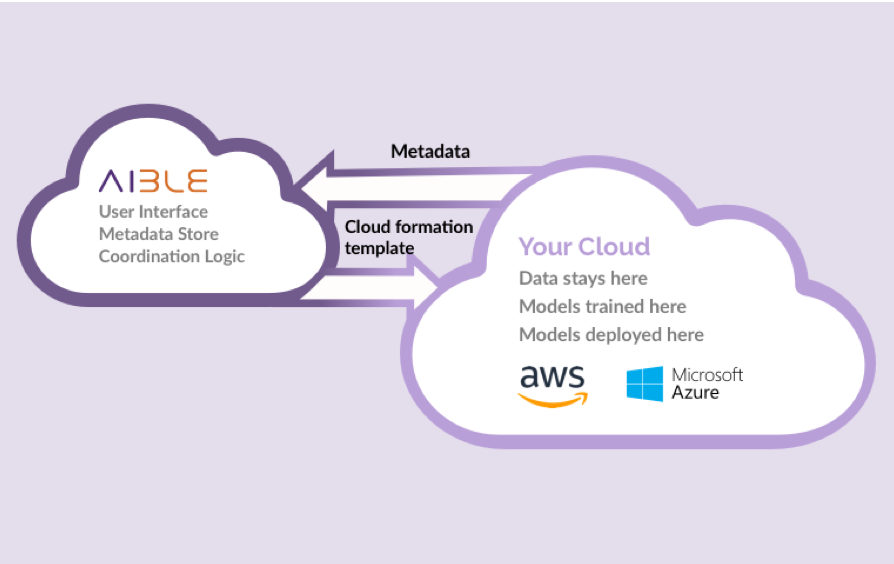 Completely ensures data security and maintains audit trail of all decisions and changes
Aible never accesses your data or sees the models created for you. It automatically creates custom Python code based on your unique requirements and writes it to your own AWS or Azure environment, where the models are trained and tuned. All user decisions are logged for audit / control purposes.